"Dancing on Air"
Michelle Sell & Ensemble
Moon Circle Records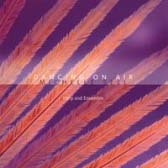 "Michelle Sell takes her technical mastery and boldly treads where few harpists dare. Sell's musicality, however, makes this not only a beautiful album but also one that has the depth and interest to command attention. As a composer she winds us through different harmonic landscapes (something extremely unique in the realm of harp music) and revels in that richness. There's beauty in the production and the arrangements, but the hallmark of "Dancing on Air" is that Sell has created music that yearns to be heard and leaves us grateful we did." Erika Luckett, Albany, CA

Michelle's brilliant and extraordinary talent as one of the world's favorite harpists shines throughout this CD. New age orchestrations, upbeat rhythmic pop, acoustic jazz, and soloistic classical selections take the listener on an amazing auditory journey. A recording resplendent in brilliant "harpistry" and evocative ensemble songs, Dancing on Air will make you do just that!
~ Journey of Dreams ~
~
Natural Tendencies
~

~ Dancing on Air ~


~
Flight
~
~
Snow Queen
~
~
Buenos Aires
~
~
Paper, Rock, Scissors
~
~
Midnight Waltz in the Rain
~
~
Ballet in Time
~
~
The Beauty of You
~
~
Magenta Moon
~
~
Painting by Water
~
~
Believe It
~
~
Pieces of Glass
~
~
Hope Valley
~
~ Click on Highlighted Link for mp3 Sample ~

Produced by:
Michelle Sell, Moon Circle Records
Performers:
Michelle Sell: harp, piano
Erika Luckett: guitar
Diane Lindsay: piano, sampler
Doug Wood: sampler
Recorded and mixed by:
Doug Wood @ Omnimusic, Port Washington, New York
June Millington @ IMA, Bodega Bay, California
Michelle Sell @ IBDAA, Fairfax, California
Warren Dennis @ the Banquet, Santa Rosa, California
Mastered by:
Ken Lee @ Ken Lee Mastering, Oakland California
Design + Digital Imaging by:
Renee Harcourt @ i4 Design, Sausalito, California
Artist Photos by:
Jeri Jones, San Francisco, California

Purchase/Reviews

~ iTunes ~
~ amazon.com ~
~ cdbaby.com ~
Please see Michelle's 'Contact' page
for payment instructions on direct album ordering via check or using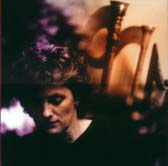 Home

About Michelle Sell

Appears On/Other Artists/Current Projects


Weddings & Events

Harp Teaching & Lessons


Contact

CD's & mp3's

Press, Reviews, & Comments

Music Therapy

Links 1,
2,
3,
4

Site Map


Harp Column Interview with Michelle Sell


Event & Wedding Venue Photos


Wedding Music Samples & Repertoire


~ 2019-09-08 ~
~ ©2018, Michelle Sell, Moon Circle Records ~